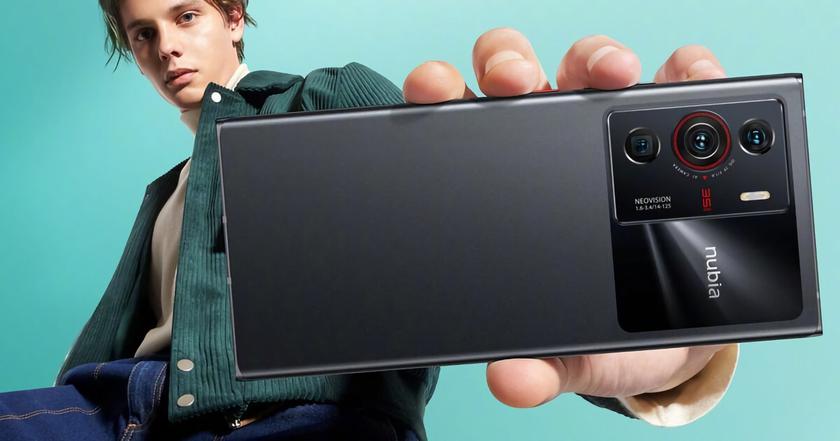 The Nubia Z50 Red Rabbit Limited Edition, a new variant of the company's flagship smartphone, will be made available in the near future. This is how the company plans to celebrate the Chinese New Year of the Rabbit in 2023.
The Nubia Z50 Red Rabbit Limited Edition will be released as a limited edition and will be more expensive than the standard model, but the company has not yet announced a release date or price for the smartphone.
This is the Nubia Z50.
The base model of the Nubia Z50 has a 6.67-inch AMOLED screen that can refresh at up to 144 hertz and reach a maximum brightness of 1000 cd/m2. The display has a resolution of 2400 by 1080 pixels, 10 bits of colour depth, and a maximum brightness of 1000 cd/m2. This smartphone uses the Qualcomm Snapdragon 8 Gen 2 system-on-a-chip and comes with as much as 1 terabyte (TB) of UFS 4.0 flash memory and 16 GB of LPDDR5x RAM.
Two cameras were included in the smartphone: a 64-megapixel Sony IMX787 main camera sensor with F/1.6 aperture and OIS support, and a 50-megapixel Samsung S5KJN1 sensor with a 116° lens and autofocus support for macro photography. 16 megapixels are used for the front-facing camera.
Top-tier camera and Snapdragon 8 Gen 2 (144 Hz, 80 watts) An updated version of the Nubia Z50 flagship smartphone is on the way.
The smartphone is powered by Android 13, and it has a custom user interface built on top of Android called MyOS 13. The battery packs a 5000 mAh punch, and it can be quickly recharged via an 80 W charger.